Innovative Healing Center's mission is to offer personalized, high-quality care to serve your entire family. We believe in educating our patients to empower them with tools to achieve their health goals.
Our staff will make you feel at home and patiently answer your questions so there are no surprises. Every patient is an important individual to us. We have created a practice that we believe in.
Tena has working relationships and get referrals from many local physicians, fertility doctors, Cancer Medical Centers across the metroplex, MD Anderson, coaches and trainers.
Top choice for acupuncture therapy in Plano, Texas. Offering a warm and friendly environment that makes you feel safe and relaxed.

Each practitioner is certified by their professional governing body and comes to our practice with years of experience in their area of specialty.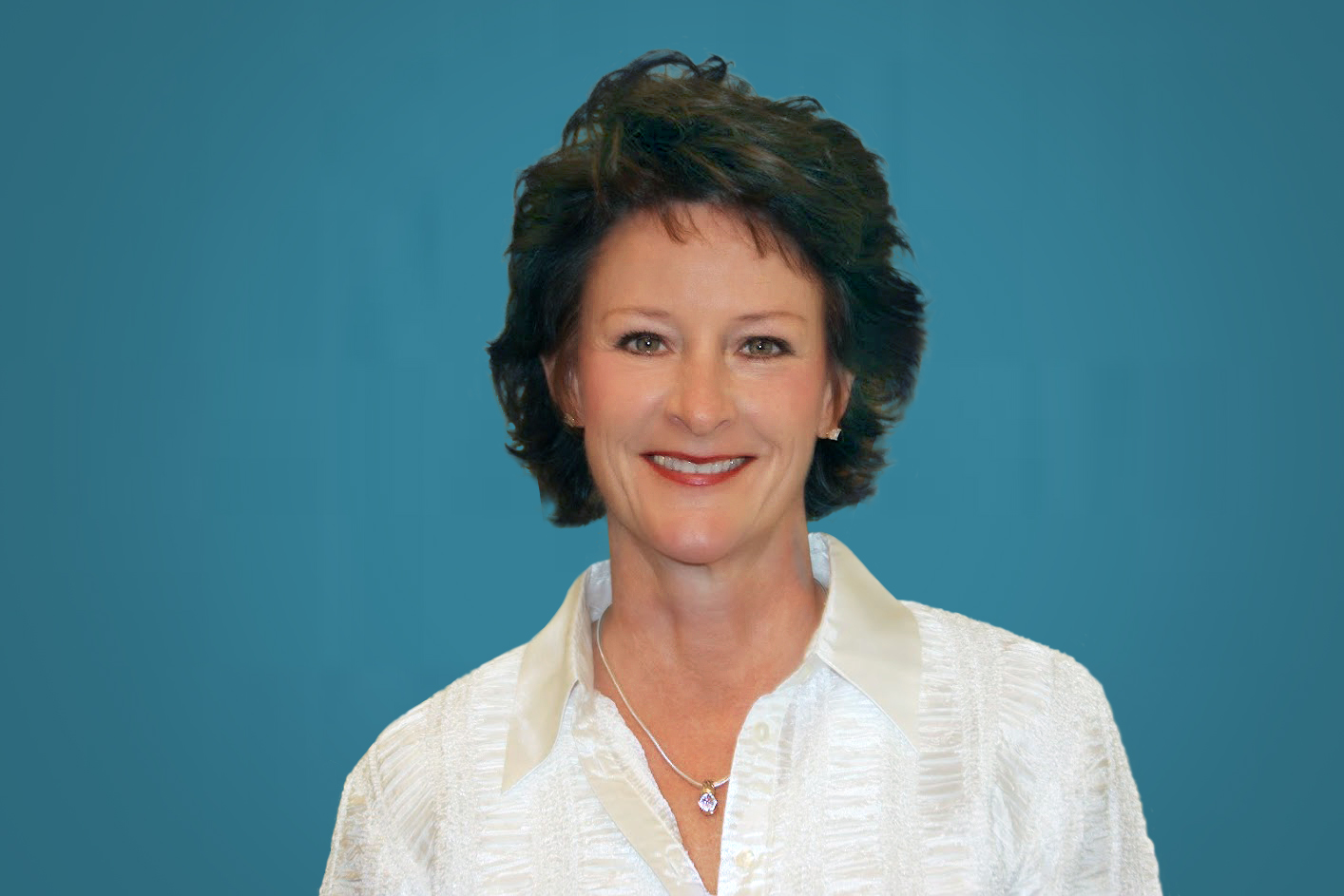 Tena Scarber. B.S., M.S.
Diplomate & Board Certified in Acupuncture & Herbology
As a child Tena used to watch Jack Lalane (often called the "Godfather of Fitness") with her mother as they exercised daily to stay fit. His passion for physical fitness and good nutrition along with her mother's healthy lifestyle made such an impact on Tena that she decided she wanted to do something to help people stay healthy just like Jack LaLane.
Tena began her healthcare career as a Respiratory Therapist which exposed her to a wide variety of medical conditions that would prepare her for the future. She worked in large medical centers training others in the emergency room, adult, pediatric and neonatal critical care units. While at Baylor Medical Center in Dallas, Tena was a vital member of the cardiac arrest team, organ transplant team, and emergency response staff. Throughout her 10 years of working with critically ill patients Tena was often reminded of her original motivation "Jack Lalane" and her desire to assist people with healthy living and overall quality of life. Although she loved working in the hospital setting and thrived in that environment, she decided to go back to school for a degree in Exercise Physiology and Nutrition, and in 1987 Tena opened her first preventive medicine practice offering nutrition, exercise counseling and massage therapy.
For the next ten years, Tena's preventative medicine practice thrived as she worked with thousands of patients to address their health issues. She continued to study physical therapy techniques, advanced massage modalities, and naturopathic medicine to better assist patients and in 1998 Tena enrolled in Acupuncture school to become a Diplomate & Board Certified Acupuncturist and Herbologist. She received her degree in 2003 from the American College of Acupuncture and Oriental Medicine (ACAOM) based in Houston, Texas. ACAOM is likened to a "Harvard School" for acupuncturist and is known in the United States for their high standard of curriculum, exemplary instructors, and "the national board" pass rate by graduates. Through all her studies and experiences in both western and eastern medicine Tena has become one of the most well recognized acupuncturists in the area.
In her spare time, Tena enjoys traveling, golf, outdoor sports/activities, spending time with family, friends and her whippets.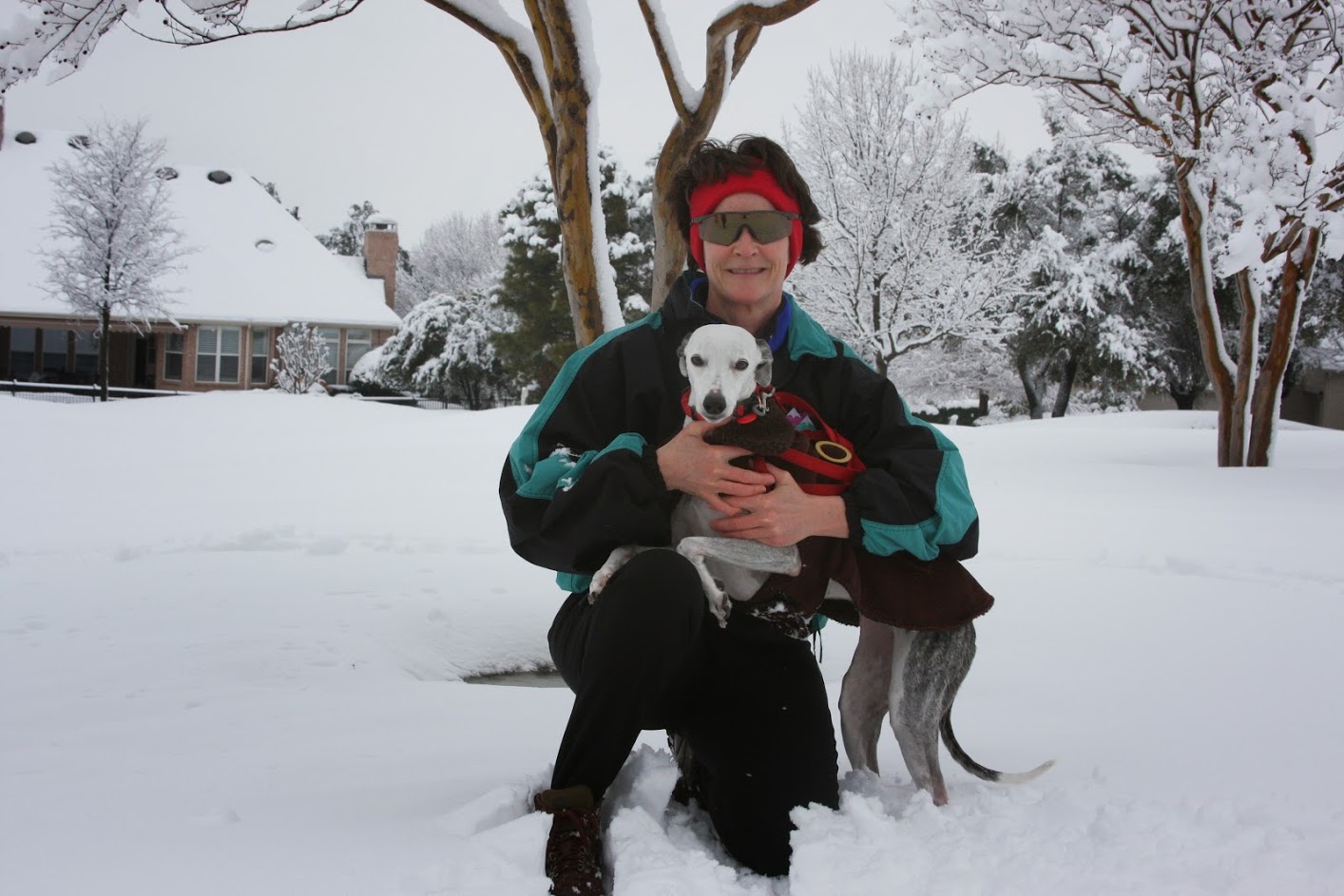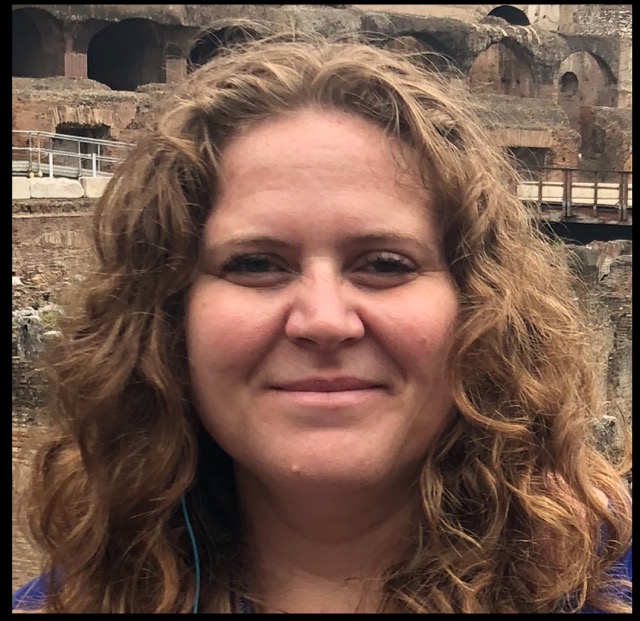 Tiffany Nelson LMT, MT#103555
Tiffany has 22 years of experience working with people with all types of injuries and pain. She graduated from The Utah College of Massage therapy in 1997; Texas State licensed in 2007. Her specialties are therapeutic /medical massage, a mixture of Swedish massage, trigger point and deep tissue.
My grandmother introduced me to massage as a child to help me relax and feel better. I was inspired to help others who were in pain. The relatives and friends whom I treated raved about my apparent gift and knack for helping get rid of their neck pain and headaches. It was so rewarding that I decided to pursue professional training and a career in the healing arts to learn proper techniques. I came into this profession with the desire to make a change in the client's life. I attended The Utah College of Massage Therapy in 1997 and eventually settled in Dallas.
Massage is my passion because I love helping others feel their best. I have gained knowledge and experience through resolution of my own physical issues (neck/back pain and headaches) to better understand, treat and empathize with my clients. I find it very rewarding to positively affect the health and well-being of others.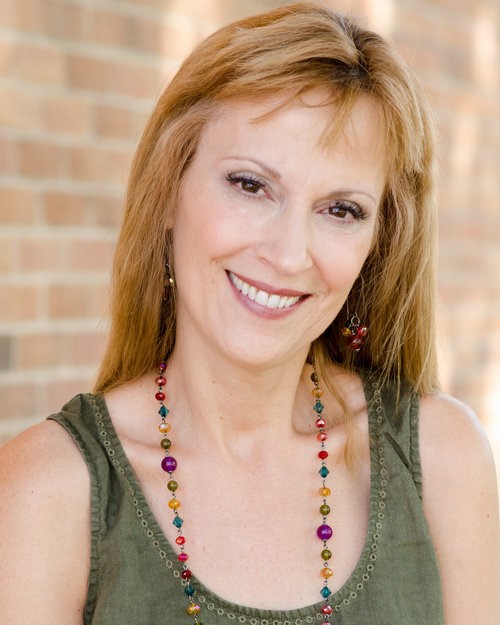 DOREEN SIMONIAN, MA, MS, LPC-Intern, NCC
Licensed Professional Counselor-Intern
National Certified Counselor
EMDR Trained
SUPERVISED BY JESSICA CALLAHAN, LPC-S
Life sometimes presents overwhelming obstacles, which can lead to anxiety, depression, grief, isolation, self-doubt, confusion and strained relationships. It takes great courage to seek counseling and I offer a compassionate and supportive space for you to create healing and growth.
One of my passions is helping those challenged by the process of building a family. This could be due to infertility, miscarriage or pregnancy loss, post-partum or post-adoption depression, stress regarding adoption, general anxiety, and the adjustment to parenting or living childfree after these experiences. I have gained insight and an intimate perspective into the issues you may be facing and the various paths this process can take. Feelings of isolation, hopelessness, shame, trauma, anguish, anger and relationship problems may surface. You may feel as though your body has betrayed you which undermines feelings of safety and security. Relating to your partner, family or friends becomes harder.
This pain is often unseen but consuming. The deep sense of someone else truly understanding what this experience is like can be very healing. I can help you care for yourself at this very vulnerable time. During this rollercoaster of emotions, I hope to help you find validation, peace, strength and the ability to better manage daily life.
I have an MA in Clinical Psychology and an MS in Psychological Counseling. I have worked in various settings including a non-profit adoption agency, counseling adoptive and birth parents. I am fully LGBTQIA supportive.
I invite you to take that next step today to learn how I can help you sort through difficult emotions and decisions and provide respite during this trying time. I would be honored to accompany you on your journey. You are not alone…
Clients: Adults of all ages
Specialties:
• Maternal Mental Health
• Infertility/Adoption
• Miscarriage/Pregnancy Loss
• Anxiety & Depression
• Grief & Loss
• EMDR Therapy
Payment: Self-pay, reduced rate
972-863-2399
simoniancounseling@gmail.com
Combining Traditional & Alternative Medicine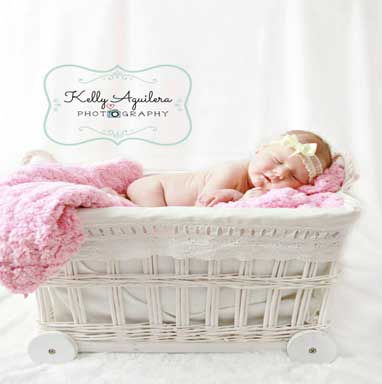 "After struggling to get pregnant and 3 unexplained, heartbreaking miscarriages, I began to lose hope and question if our dream of a baby would ever come true. In search for answers I started reading practically every fertility site and blog out there and I decided to give acupuncture a try.
My Reproductive Endocrinologist provided a referral and I made an appointment with Tena. Within 3 months of treatment I was pregnant!! It was exciting to get pregnant so quickly but I was very nervous due to the previous losses. Tena assured me we would do everything possible to make the pregnancy a success.
I began acupuncture treatment weekly and week after week the pregnancy progressed. On August 6th our baby girl was born, full term, beautiful and healthy! I can't believe our dream has finally come true. The only thing we did differently for this pregnancy was acupuncture and I have no doubt that acupuncture is a big reason the pregnancy was successful and an added bonus—pretty much symptom free! Words can't describe the joy our baby girl has brought into our lives and we can't express enough our appreciation for the encouragement and support from Tena and her staff." – Katie D
"I spent nearly a year going from one doctor's appointment to the next for neck and shoulder pain and spasms until I found Tena Scarber of Innovative Healing. Within six weeks, she was able to significantly reduce my pain level and stop the muscle spasms in my neck and shoulder.
I am very thankful for the relief!" – Amy F.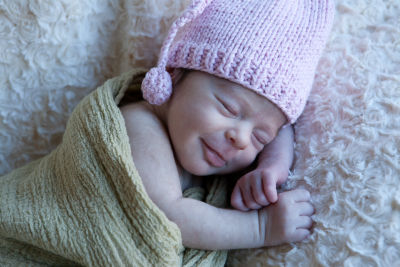 "After being diagnosed with severe endometriosis and infertility, I was afraid that my lifelong dream of becoming a mother would not come true. My age, 41, only complicated things. Because my tubes were completely blocked, my doctor said our only option was IVF. The odds were stacked against us as the reproductive endocrinologist only gave us a 10-15% chance of success.
I wanted to do all I could to ensure that we would have a successful IVF cycle. I read that acupuncture can not only help women conceive naturally, but it could help with IVF so I decided to give it a try. My first appointment with Tena was wonderful. I wasn't sure what to expect, but any fears or uncertainties were quickly dismissed. It was reassuring to hear that she takes an overall approach to wellness and could offer guidance on nutrition, stress relief techniques at home, exercise, etc.
I began my weekly appointments way ahead of our IVF procedures and I was happy that I did. The IVF process can be very stressful and I believe the acupuncture helped keep my stress level to a minimum. I continued my weekly appointments as we worked through our IVF procedures. A couple of weeks after the embryo transfer, my husband and I received the news we had waited so long to hear – I was pregnant!
I continued to see Tena throughout my pregnancy and we are now the proud parents of a beautiful and healthy baby girl! I truly believe that the acupuncture and Tena's guidance played a huge role in our success. Thank you Tena!" – K.W.
"I had severe pain caused by Shingles. I had suffered for eight weeks. Tena treated me with acupuncture and within an hour I was feeling sooo much better, actually, I was HEALED! Thanks Tena!!" – Doris A.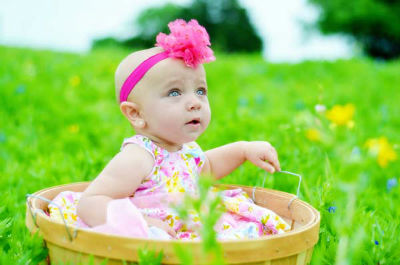 "As a woman in my early 40's, I struggled with getting pregnant when we tried for our second child. After two years of traditional fertility methods, my doctor referred me to Tena Scarber to receive acupuncture to improve our chances of a successful pregnancy.
I found it to be very beneficial to reduce stress and support my body through the fertility process. I always looked forward to my sessions and had more energy, better sleep and a general sense of well-being. THANK YOU Tena, I know your technique played a big part in our dream coming true! Our baby girl is the light of our lives".  – J.A.
Tena has helped heal me in so many ways. I owe 2 successful pregnancies and so much more to her! She takes the time to listen to what's going on and can always figure out a way to help you feel better. She's the best!
– Rebekah B. (Google)
Conveniently Located On the Corner of 15th St. and Commerce, inside of the West Plano Medical Center.

Connect with us on Social Media
Disclaimer: The material in this site is provided for personal, non-commercial, educational and informational purposes only and does not constitute a recommendation or endorsement with respect to any company or product. Innovative Healing Center makes no representations and specifically disclaims all warranties, express, implied or statutory, regarding the accuracy, timeliness, completeness, merchantability or fitness for any particular purpose of any material contained in this site. You should seek the advice of a physician regarding your particular situation.