Print and complete the Health Questionnaire and HIPAA forms to bring to first appointment.
These forms have been placed here for your convenience.
These forms can be viewed in your browser or downloaded to your computer.

To view and print from your browser you will require the Adobe Acrobat Reader plug-in.

To download and print you will need Adobe Acrobat Reader if it has not been installed.

To get and install Acrobat Reader follow the link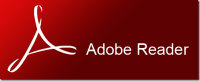 Conveniently Located On the Corner of 15th St. and Commerce, inside of the West Plano Medical Center.

Connect with us on Social Media
Disclaimer: The material in this site is provided for personal, non-commercial, educational and informational purposes only and does not constitute a recommendation or endorsement with respect to any company or product. Innovative Healing Center makes no representations and specifically disclaims all warranties, express, implied or statutory, regarding the accuracy, timeliness, completeness, merchantability or fitness for any particular purpose of any material contained in this site. You should seek the advice of a physician regarding your particular situation.