Herbal formulas are made from the leaves, flowers, stems, berries and roots of plants. Materia Medica textbooks provide extensive information about herbal medicinal substances. These books detail the properties, active ingredients, actions, indications and contraindications of herbs.
Pharmacological and clinical research has validated the "scientific effectiveness" of these substances. Systemic herbology and selected nutritional supplements provide the building blocks for the body's vital structures, the cells.
Consult with a board certified herbalist or other doctorate-level health practitioner for herbal prescriptions. Self-prescribing is not recommended.
Traditional Chinese Herbal Formulas offer time-tested remedies that have successfully treated millions of people. Today's herbal medicines are supported by laboratories ensuring that you receive safe and effective formulas. Each ingredient is tested for heavy medals, biological contamination, pesticides
and authenticity.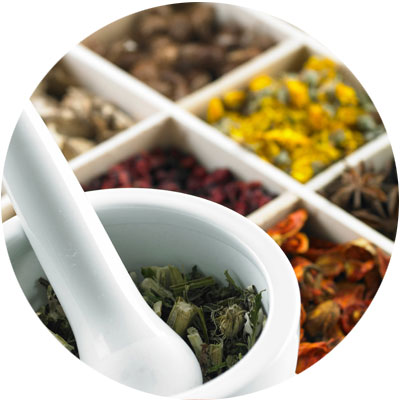 Traditional Chinese Herbal Formulas are utilized in conjunction with acupuncture treatment to enhance different bodily systems. Under direct supervision of a specially trained practitioner, herbal formulas are safe and effective. Concerns regarding reactions to prescribed medication a person may be taking should be discussed with your licensed herbalist.
Conveniently Located On the Corner of 15th St. and Commerce, inside of the West Plano Medical Center.

Connect with us on Social Media
Disclaimer: The material in this site is provided for personal, non-commercial, educational and informational purposes only and does not constitute a recommendation or endorsement with respect to any company or product. Innovative Healing Center makes no representations and specifically disclaims all warranties, express, implied or statutory, regarding the accuracy, timeliness, completeness, merchantability or fitness for any particular purpose of any material contained in this site. You should seek the advice of a physician regarding your particular situation.